Car Service to Philadelphia Airport (PHL)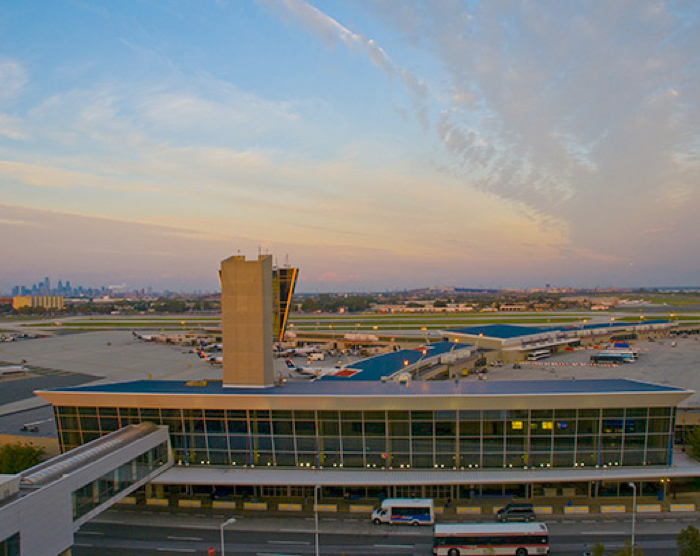 As a luxury airport car service provider offering transportation to and from Philadelphia Airport, we are dedicated to making your travel to and from the airport as smooth and stress-free as possible. We offer:
Professional, courteous drivers
Clean, comfortable, and consistently maintained vehicles
A commitment to reliable, on-time service
A quality assurance guarantee
Car Service to PHL Car Service from PHL
Where to Find Your Driver at Philadelphia Airport
Meet your Chauffeur in the Baggage Claim Area or Outside Customs. If you cannot locate your Chauffeur or Vehicle, please call 1-877-278-5466 to avoid a "no show" fee. If a client fails to contact us when they unable to locate their Chauffeur or Vehicle, the reservation will be considered a "Late Cancel".
Philadelphia International Airport Information
Airport WiFi
Philadelphia Airport offers free wireless Internet service in all terminals. Simply launch a browser and you'll be directed to the PHL WiFi splash page.
Airport Lounges
Airline lounges at PHL include four American Airlines Admirals Clubs (Terminal A-East between gates A4 and A6A; Terminal A-West, mezzanine level between gates A15 and A16; B/C Connector, 3rd floor; Terminal F, level 2 over food court; available to members, certain elite-level travelers, and those who purchase a $50 one-day pass), a United Club (second level, between Concourses C and D; accessible to United Club members, certain elite level travelers, and those who purchase a $59 daily pass at the door), a British Airways Galleries Club Lounge/First Lounge (Terminal A-West), and a Delta Sky Club (Terminal D; available to members, certain elite-level passengers, or economy travelers who purchase a $59 single-visit pass). The airport also has a USO Lounge (Terminal A-East, next to gate A6), which offers Internet access, drinks and snacks and is available 24 hours a day to members of the military and their families.
Restaurants & Shops
Philadelphia Airport's seven terminals host more than 160 shopping and dining options. The Philadelphia Marketplace on the B/C Connector is a mall-within-the-airport, with 30 stores and a large food court.
Special Services
If you need to relax before your flight, three Xpress Spa locations offer a full complement of spa services, from facials to pedicures. For families, the Philadelphia Airport has an educational play area called Ready for Takeoff, located in Terminal A-East, where kids can pretend to be a pilot, passenger or air traffic controller using the play jet, tower and tug. Check out all the services available at the Philadelphia Airport, including lost & found, UPS Store, pet relief areas, rotating art exhibits and mother's nursing station.
Airport Hotels
There is one on-site hotel at Philadelphia Airport—the Philadelphia Airport Marriott, connected by covered skywalk to Terminal B. There are many other nearby hotels as well.
Travel Resources
PHL Must See
Have a little time to kill between flights? Head to Minute Suites, The Traveler's Retreat, located in the Terminal A/B link, where you can relax, work, watch TV, or even sleep in one of 13 spacious private suites (Prices range from $42 for one hour to $140 for an overnight stay.)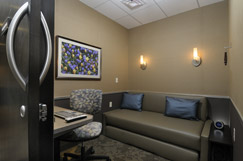 Photo: Philadelphia International Airport, Kenneth D. Aston Jr.
Philadelphia Airport Information